Rosalind Franklin University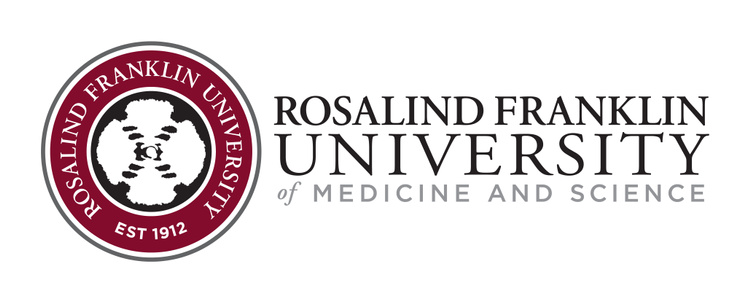 Overview
Rosalind Franklin University of Medicine and Science was named after Dr. Rosalind Franklin. A pioneering British researcher, she revealed the building blocks of life to the world in 1952 when she captured "Photograph 51" of the "B" form of DNA while at King's College in London.
Today, our faculty, staff and 2,000+ students carry on her legacy of discovery through rigorous academics, pioneering research and innovative community service. We foster that environment through a unique, interprofessional education model, in which students in various health professions learn from and with each other to improve patient care.
By embodying our namesake's traits of inquiry, diligence and academic excellence, Rosalind Franklin University continues to shape the future of health care.
Research
Every day, our world-class researchers are forging paths in the lab toward new ways to diagnose and treat a range of devastating diseases, such as Alzheimer's, Parkinson's and Huntington's diseases, as well as cystic fibrosis and cancer.
But the groundbreaking work in our labs is just the beginning. Changing and saving lives also takes close collaboration with industry partners—innovators who can help translate our lab discoveries into desperately-needed therapeutics and diagnostics.
That's why we've established the new Innovation and Research Park at Rosalind Franklin University: to facilitate those partnerships and accelerate the development of game-changing interventions. Come join us in this vital mission.
The Office of Technology Transfer
The Office of Technology Transfer (OTT) facilitates the evaluation, patenting and licensing of inventions and discoveries made by faculty of RFUMS. Our specific objectives include:
Providing advice and counsel to RFUMS faculty and inventors on matters pertaining to university policy on intellectual property, licensing and industry-sponsored research agreements
Encouraging innovation and technology development and securing all necessary protection of the resulting intellectual property
Ensuring that RFUMS research results are disseminated widely and that new technologies are translated into products and services for the public use and benefit
Assisting RFUMS faculty and inventors to obtain patent protection for their technology
Licensing RFUMS technologies
Building sponsored research collaborations with industry around faculty-initiated applied research projects
Facilitating the creation of start-up companies